An illustrious route into the chemical sciences
Royal Society of Chemistry Stand B20 5th November 2018
On Friday we celebrated the graduation of a number of apprentices from across our collaborating colleges and employers
The graduation took place in the grand setting of the library at Burlington House, and the newly graduated apprentices were presented with achievement recognition certificates by our past president Professor Sir John Holman.
The Royal Society of Chemistry is striving to grow the number of apprenticeships within the chemical sciences sector – to help alleviate looming technical skills shortages, and to provide an alternative credible means for people to enter the sector.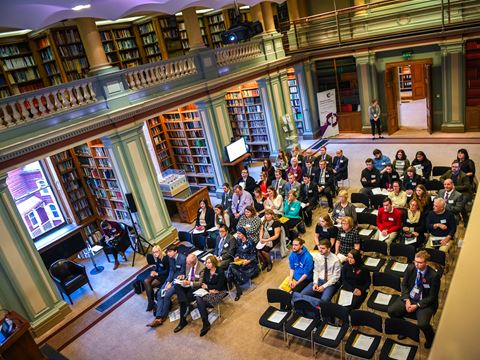 As an organisation we work closely with chemical science employers to accredit their internal training programmes, and over the past two years we have also entered into 11 formal collaboration with leading Further Education providers within the chemical sciences.
Sir John spoke about the value of apprenticeships, describing them as an 'illustrious route' into a chemical sciences career.
He pointed out that Michael Faraday – one of the most influential scientists in history – started out as an apprentice at a book binders. This gave him the opportunity to read a great number of books, and develop the practical skills to succeed.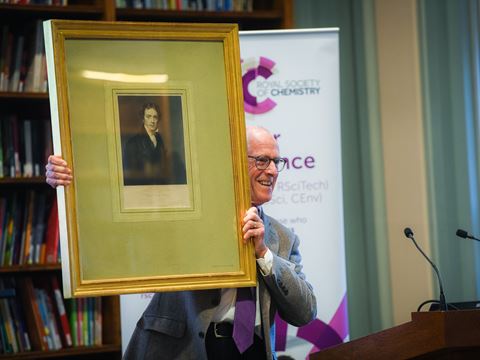 Character building
During the ceremony, three of the graduates spoke about their experiences. Each of them had very different stories about their motivations, and the careers they have gone on to.
Growing up, Emily Rose didn't know what she wanted to do with her life, "Between the ages of eight and 18 I must have changed my mind 100 times", she said in her speech. She also didn't feel that university was for her – she was worried about getting the grades and about moving away from home.
Emily found that the apprenticeship route was a much better fit for her learning style. She began as an apprentice for Green Biologics, where she once found herself in sole charge of an entire lab, an experience that her manager described as 'character building'. She has now completed a second apprenticeship – at a higher level – at Pfizer, and is also working towards her BSc.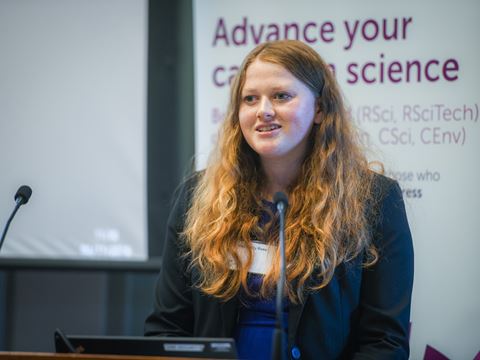 Shannon Smith studied for an advanced apprenticeship with West Suffolk College and is now employed as a school technician. She used her own initiative to find the apprenticeship, approaching the school to ask if they would take her on, and is now acting as a kind of case study for the school. The experiment has been successful, and she has progressed to taking on more and more responsibilities, including being given control of the school's science budget.
All the aspects of university life
James Barber is motivated by his desire to help people and advance medicine – due in part to the fact that he was diagnosed with Type 1 diabetes as a child. He initially applied for biomedical science courses at university but didn't get the grades he needed. He has now completed a Foundation Degree through his apprenticeship with AstraZeneca at their Macclesfield site, and is working towards his BSc.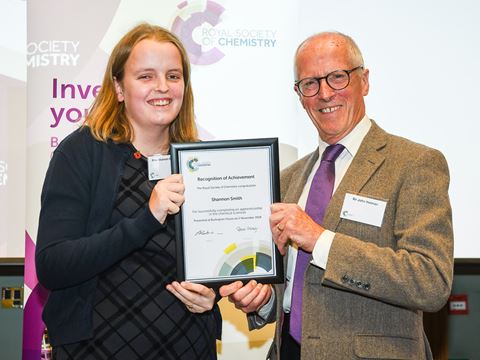 "We study four days full time, and one day for university work. It's a distance learning course, so we get our study largely through the internet. And once a year we go to labs. I don't feel like I'm missing out on uni life too much because I've still got all the aspects – it's just different."
Fellow AstraZeneca graduate Emily MacDougall agrees. "Most of my friends went to university and they were off making new friends, so it's nice to have that same environment of people your age as well." AstraZeneca's Macclesfield site employs upwards of 50 apprentices, which enables them to have an experience similar to that of many university students.
Emily's school did not encourage her to apply for an apprenticeship, but she is glad that she did. "I remember going to my personal tutor at college and saying I'd found an apprenticeship that I wanted to apply for. She looked at it and said 'I think AstraZeneca will probably only want A* students'. I felt really put down. But I applied, and I was absolutely over the moon just to even get an interview. And then progressing this far… it just makes me so proud."
More confidence, more opportunities
Emily MacDougall and James now both have permanent positions at AstraZeneca, and are excited for what the future holds. This is an outcome that Holly Carter is hoping for. Holly is the Royal Society of Chemistry Chemical Sciences Apprentice of the Year for 2018, and as such she was chosen to address the graduates at the ceremony.
Holly applied for an apprenticeship after deciding university wasn't for her. "I'm more of a hands-on practical kind of person, and I've never looked back. Winning the award has also boosted my confidence and given me opportunities. If you had asked me about a year ago to stand up there and present to people, I really wouldn't have done it. It's provided loads of opportunities and I'm sure I've got more to come."
Emily, James and Holly are acting as ambassadors for apprenticeships, going into schools to encourage others to consider their options. "One of the good things now is that schools are becoming a lot more supportive of the higher education apprenticeships as an alternative route to a career", says Emily.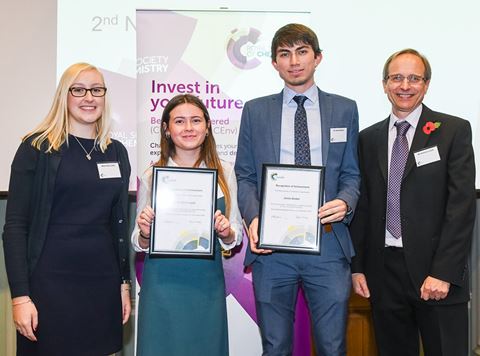 Trailblazers
Andy Ludzik, Team Manager at AstraZeneca, believes it's important to spread awareness of the possibilities of apprenticeships, among both students and employers.
"The apprenticeship scheme allows you to bring in young talented people who can not only become technicians but graduate beyond that – it's a pipeline of talent. We're becoming more balanced as an organisation, and the apprentices are filling a valuable gap that we didn't realise we had. It's opened the eyes of the business to the opportunities that apprenticeships bring.
"In 2014 we didn't really have an apprenticeship scheme at Macclesfield. We started with four apprentices, before we got involved with pharmaceutical technology and development. And we've expanded across all sorts of different areas, not just chemistry.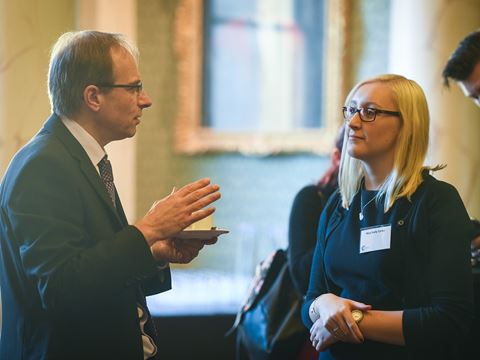 "This year's apprentices are trailblazing – they're going into new areas, developing new skills, becoming experts in their area, and it's encouraging other people to come to me and ask for apprentices in their areas. We're always thinking about high quality apprenticeships that can fill skill gaps and bring on good opportunities for permanent roles."
Choose the route that's best for you
Holly has some words of advice for anyone leaving school and considering a career in the chemical sciences. "Look into all the different options", she says. "And don't feel pressurised to take one route over another – whether than is the university route or an apprenticeship. Because everyone learns in a different way – you shouldn't feel as if you have to follow one particular route, because your schools says it or because your parents say it."
"It's all about knowing that you can get to the same end goal in whichever way suits you best."
Find out more
More information is available regarding apprenticeships on our future in chemistry website. We also provide grants of £5,000 to Enterprise Plus employers who recruit an apprentice (eligibility requirements apply) – further information can be accessed here.
Visit Royal Society of Chemistry on Stand B20